Luxury Whole Kitchen Renovations
Transform your whole kitchen with an extraordinary luxury renovation.
Turn your kitchen into a stunning space that exudes luxury and showcases your home, all while incorporating the functional components intrinsic for your lifestyle.
The team at Lifestyles by Barons will bring your dream kitchen to life with a custom redesign that will be exceptional for years to come.
Spectacular Kitchen Redesign
Are you tired of the way your kitchen looks? Do you want to impress your friends and neighbours with a stunning transformation? We can help bring your vision to life.
Our team promises to take the time to listen to you to ensure that your needs and wants are interwoven into a timeless and luxurious redesign.
Lifestyles by Barons offers a completely integrated design and build process to ensure that your custom renovation results in a seamless, luxurious transformation that will 'wow' anyone who enters your home.
"We wanted to express our heartfelt appreciation for an outstanding job in bringing (y)our design-build vision to completion. Your team has worked tirelessly, with integrity and honesty, and have earned our respect and friendship. We look forward to an ongoing partnership."

— Joyce & Ward, St. Clair
Turn Ordinary Into Extraordinary
A visionary, award-winning team of designers, technicians, and craftsmen will create custom solutions to elevate your lifestyle. Employing our personalized process, we will transform your kitchen into a stunning space that exudes luxury.
Exclusive special features and custom add-ons are our specialty. We can deliver a variety of unique transformations, including:
Grand entry with a raised ceiling
Opening walls to enhance your floorspace
Custom granite counter spaces with maintenance-free coatings
Hidden pantry for extra storage
Custom servery
Statement lighting
Bar and entertaining area
Built-in sound system
Double-sided glass shelving
Custom appliance packages to suit your needs
Flexible island space
Disguised desk area
Cantilevered cabinets for higher storage solutions
Hands-free faucets
Automated lighting
And more
Your kitchen is the heart of your home and a key entertainment space. At Lifestyles by Barons, we will custom design your new kitchen to be uniquely yours. Our dedicated team will ensure that every detail is considered and your transformed kitchen incorporates the latest innovations.
Our meticulous attention to detail and turnkey service are unprecedented in the industry, and our discerning clients trust us to provide exemplary results that exceed expectations.
White Glove Service
Concierge-style services provided by a team of devoted professionals will manage every detail of your project. Seamless integration of design and construction ensures that your transformation is completed as promised — turnkey solutions with industry-leading results.
Make Your Dream Kitchen A Reality
Our unique process incorporates every element of your design and build, resulting in a streamlined and stress-free experience. We look after everything: initial concept, 3D modelling, permit acquisition, procurement, build, interior decor, and every finishing detail.
We are with you every step of the way.
Bring luxury into your life with an exceptional custom kitchen renovation.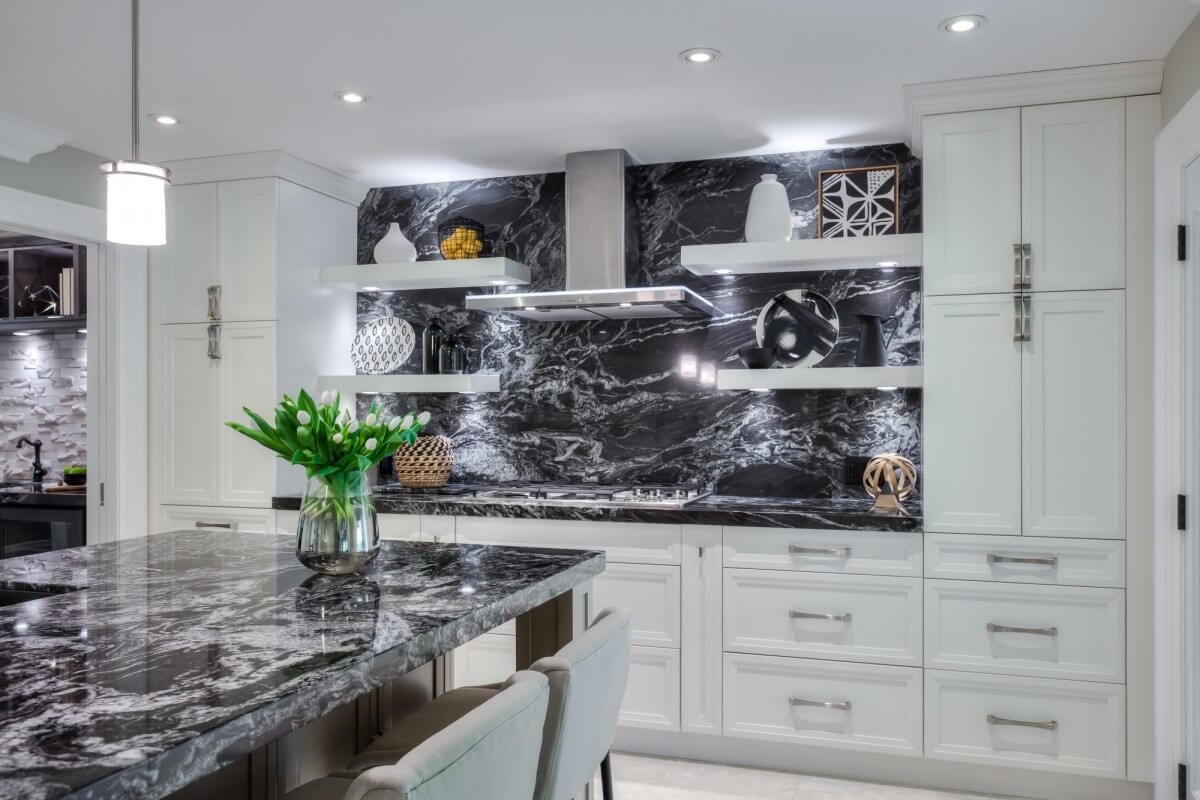 Bring luxury into your life with exceptional custom kitchen renovations.