Luxury Exterior Renovations
Transform the exterior of your home with an extraordinary luxury renovation.
Get away from the every day in your own personal oasis. Turn your backyard into a stunning environment for entertaining and relaxing that marries your indoor style with stunning exterior enhancements.
Spectacular Exterior Redesign
Does the exterior of your home leave much to be desired? Do you want a space that welcomes you and your guests with its exceptional design and sophisticated elegance? We can help bring your vision to life.
Our team promises to take the time to listen to you to ensure that your needs and wants are interwoven into a timeless and luxurious redesign.
Lifestyles by Barons offers a completely integrated design and build process to ensure that your custom renovation results in a seamless luxurious transformation that will wow.
"The house becomes bigger and better and improved…You can definitely tell the quality and workmanship. It's sturdy. I love everything about it."

— Phylis, Hoover Court
Turn Ordinary Into Extraordinary
A visionary, award-winning team of designers, technicians, and craftsmen will create custom solutions to elevate your lifestyle. Employing our personalized process, we will transform your exterior into a beautiful and luxurious space.
Exclusive special features and custom add-ons are our specialty. We can deliver a variety of unique transformations, including:
An outdoor living room
Built-in fireplaces
Multi-layered, maintenance-free decks
Outdoor kitchens
Bars and outdoor entertainment areas
Protected seating areas
Automated roofing to protect seating areas
Flexible dining spaces
Waterfalls
Pergolas with state-of-the-art screens
Self-watering planters controlled by sensors
Security and home monitoring
Ceiling fans and statement lighting
Custom glass railings
Hot tubs, pools, and swim spas
Outdoor storage with automatic doors
Custom-made outdoor furniture
And more
The exterior of your home can exude style with top-of-the-line materials, finishes, and custom designs, while providing you with all the best amenities for a truly luxurious outdoor lifestyle. Our dedicated team will ensure that every detail is considered and your exterior space is transformed incorporating the latest innovations.
Our meticulous attention to detail and turnkey service are unprecedented in the industry, and our discerning clients trust us to provide exemplary results that exceed expectations.
White Glove Service
Concierge-style services provided by a team of devoted professionals will manage every detail of your project. Seamless integration of design and construction ensures that your transformation is completed as promised — turnkey solutions with industry-leading results.
Make Your Exterior Dream Space A Reality
Our unique process incorporates every element of your design and build, resulting in a streamlined and stress-free experience. We look after everything: initial concept, 3D modelling, permit acquisition, procurement, build, interior decor, and every finishing detail.
We are with you every step of the way.
Bring luxury into your life with an exceptional custom exterior renovation.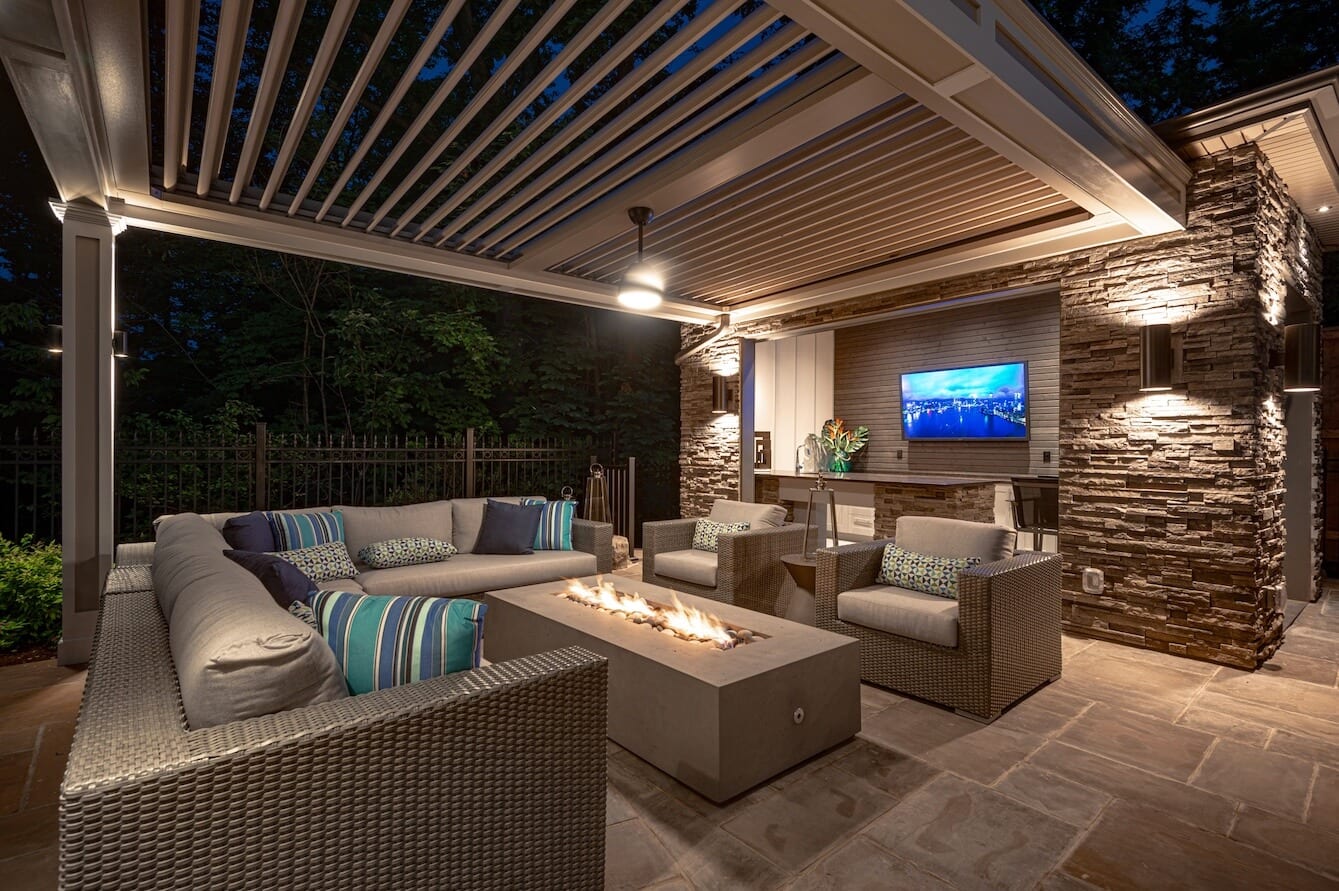 Bring luxury into your life with exceptional custom exterior renovations.