Gordon V  Baron
President
Gordon is the founder and President of Lifestyles by Barons, a full design and build company that commenced operations in 1993. Gordon has led the company from a sole proprietorship to a fully incorporated company servicing Western Ontario. Under his direction the company has evolved to become an authorized direct manufacturer dealer, on many of the key home finishing components required in the design and build process. Lifestyles has evolved to become a recognized industry leader in custom home design based on it's quality of materials and exceptional craftsmanship, that it is known to deliver. Prior to this, Gordon had risen in the workplace to VP roles in various fortune 500 companies. Gordon elected to take the skills and discipline learned in the corporate world and started a new chapter in his life, based on a personal passion for architecture and design. Over a period of time Lifestyles has created a legacy of delivering exceptional design, value and quality by working on over 200 projects with leading experts and manufacturers in the industry to design and build our clients' dream homes. Gordon's philosophy for guiding the development of our evolving client offering can be best summed up by the late Steve Jobs of Apple® who may have said it best:
"Design is not just what it looks and feels like, design is how it works." We look forward to creating a design that works for your lifestyle.
Rick Inacio
Executive Vice President of Sales
Rick Inacio heads the Lifestyles by Barons sales department. Rick leads all aspects of client focused sales, marketing and customer service resources. He joined the company in 2010 and has acted in numerous roles within Lifestyles and has evolved to his current position as Executive VP of Sales. Rick brings to Lifestyles a wealth of technical knowledge in CAD (Computer Aided Design) and has been trained in residential design, which is backed up with extensive practical field knowledge in total home transformations. Rick is also one of our in-house leaders on our team of design resources and brings to our clients a wealth of product knowledge for finishing components for the entire home. Rick prefers a personal approach as he leads our design teams and directly meets with all of our clients. He also has a hands-on approach on client consultations, CAD development work and product procurement on behalf our clients. Rick came to Lifestyles by Barons with over 20 years of sales experience ranging from individual accounts to large corporate accounts.
"Let Lifestyles by Barons welcome you home!"
Christopher Bava
Director of Sales and Marketing
Christopher Bava is our Director of Sales and Marketing and is responsible for Business Development, Marketing, Brand Management and Supplier Relations.  Chris also leads our Customer Care Department with a mandate to lead all disciplines related to all of our Client touch-points. His focus for Clients is to comfortably guide them through the process towards their Dream Home, as well as managing key manufacturing relationships, and managing key specialized labour resources on behalf of our clients.
In his previous roles, Christopher has had great success in Business Development and consulted as such across Ontario and the National Level.  He was also awarded for Innovation on Industry Leading Initiatives.  Christopher came to Lifestyles by Barons with a proven track record for a Customer focused approach and for excellent Client communication skills.
"Come Experience the Lifestyles Difference!"
Darryn Cove
Site Lead
Darryn Cove is Lifestyles by Barons' Site Lead.  Darryn leads construction activities for our Design-Build Contracts, including overall construction oversight, assignment of the construction workforces, coordination of the construction workforces, etc.  He is also responsible for creating schedules for construction crews and ensuring that all projects are fully staffed as well as overseeing subcontractors and vendors to ensure quality standards are met.  Darryn is a Red Seal Carpenter by trade and has worked in the construction industry for over 20 years including project management.  He graduated from Mohawk College's Apprenticeship program in the top 3 percentile of his graduating class and was the winner of the Top Apprentice Award.
"It is not only the beauty of a building you should look at; its the construction of the foundation that will stand the test of time."
Allison Donnelly
Interior Design Consultant
Allison is an Interior Design Consultant for Lifestyles by Barons.  As a graduate of the Interior Design Program at Sheridan College of Technology and Advanced Learning, she has been working with clients since 2000, creating interior spaces that reflect their individual needs and desires.  As a member of the Decorator and Designers Association, Allison gains knowledge through continued education and stays informed and up to date on industry trends, products and development.  A strong eye for colour undertones and combinations stem from Allison's early work as a retail Benjamin Moore Colour Consultant.  A great love for patterns, prints and textiles, as well as a vast knowledge of window blinds, shades and shutters, were developed during her employment as a designer for a custom window treatment and furnishings workroom.  Allison is extremely passionate about creating unique interiors through the use of remarkable fabrics, attractive materials and distinctive finishes.  She uses this passion to also lead our Hunter Douglas window treatment division.  Allison loves to collaborate with clients.  She is personable and professional and has a natural ability to combine lines, colours and textures for a beautiful effect.
"From concept to completion, we are with you each step of the way!"
Annette Sokoll
Computer Aided Design (CAD) Lead
Annette Sokoll leads our Computer Aided Design (CAD) Department.  Annette brings more than 25 years of experience in both the construction and design industries.  Annette's long-term contribution spans over a decade with the Lifestyles team.   Prior to working with Lifestyles by Barons, Annette owned and operated her own construction company and brings an in-depth knowledge of best of breed construction practices, backed up with real field experience going well beyond design.  Her skill set in developing stunning 3D designs ensures that our clients and Lifestyles team are all on the same page as we move from concept to design, to permit submission, to stunning execution in the field.  Having all parties with a clear vision of the end product allows for budget development/containment, in turn saving time and money for our end clients.  
"The right design ensures that your dream home becomes reality!"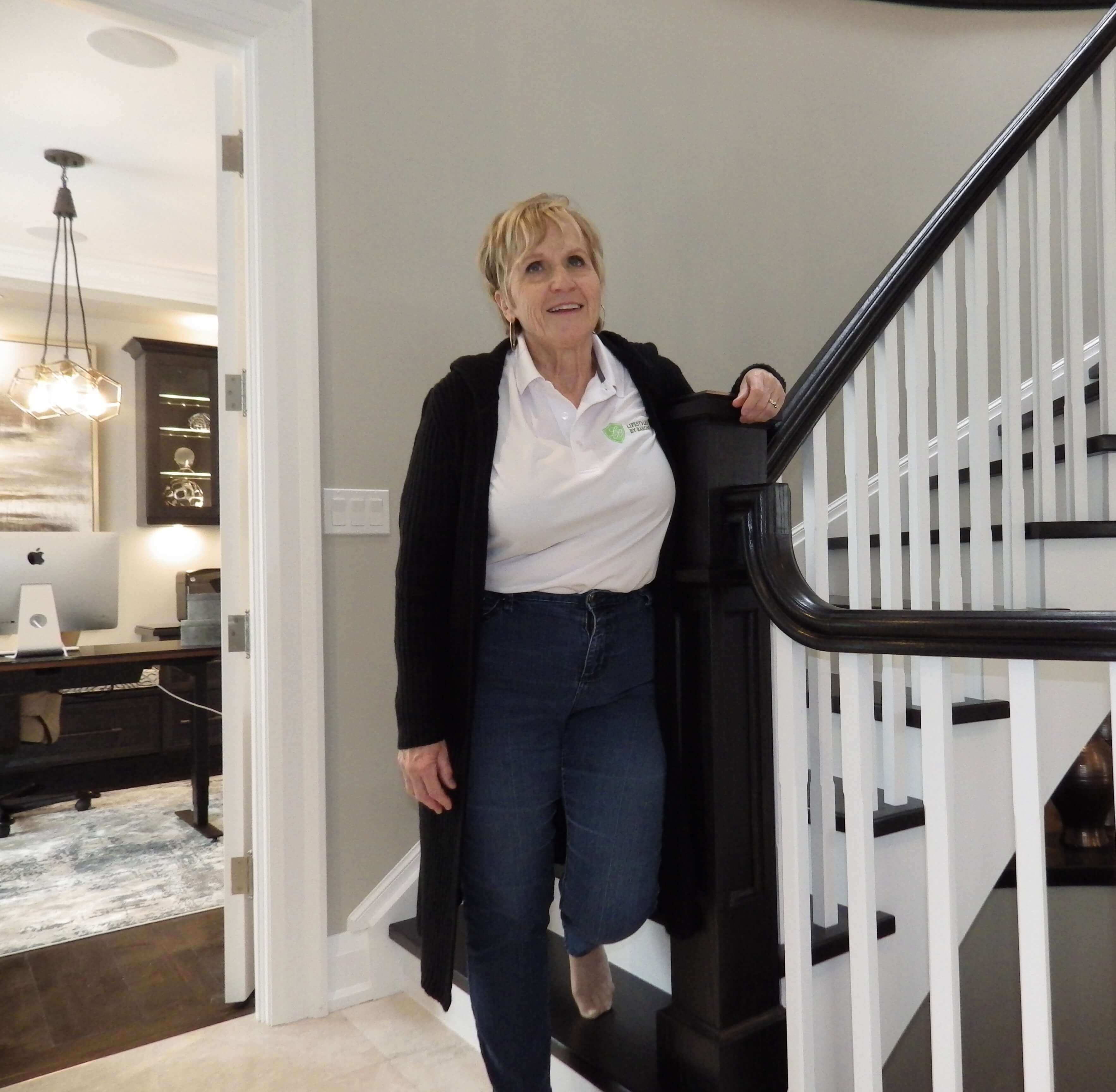 Heidi Coleman
Office/ Project Administrator 
Heidi Coleman is our Office/Project Administrator.  She provides administrative support for office and field personnel and also assists the Site Leads with the day to day activities of our active construction sites. Heidi is also a BCIN Certified Designer and acts as a Liaison between Lifestyles by Barons and the various municipality offices in order to evaluate, review and submit our design/build permits.  Heidi has been in the construction industry for over 30 years and was previously the Contractor Desk Manager of Rona.
"It pays to get it right, the first time!"
Richard Owen
Site Technical Specialist
Richard Owen is our Site Technical Specialist.  Richard obtained a degree in Computer Engineering and Business Management and is responsible for providing technical oversight on a wide range of sectors and technologies for all of our active projects.  He oversees and coordinates various trades and is a knowledgeable expert on associated residential technologies ensuring that these are installed and operate properly.  Richard is also a Licensed Gas Technician and aids in the install, service, maintenance, troubleshooting, and repair of gas systems and appliances.
"A scientist builds in order to learn; an engineer learns in order to build. "  Fred Brooks